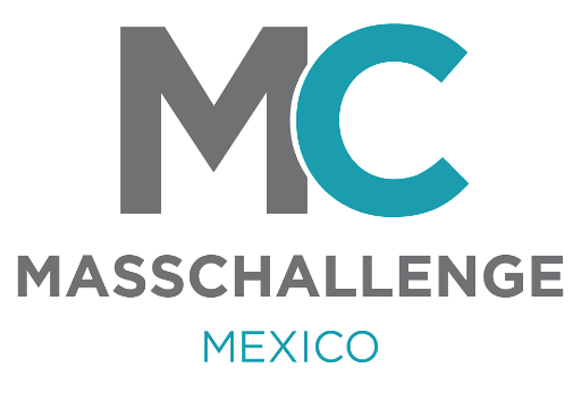 ¡Hay una vacante de !
About MassChallenge and the Programming Manager they are looking for:
MassChallenge Inc. – a U.S.-based startup accelerator with existing programs in Boston, London, Lausanne, and Jerusalem – has expanded its operations to Mexico City. This year, we are launching a full startup accelerator to the Latin American market as well as the international entrepreneurial community.
MassChallenge Mexico seeks an experienced entrepreneur who works well independently with strong personal discipline and the ability to execute with minimal oversight and management. The role will include; community engagement; high customer support service; support running events, programs and application process; alumni engagement and development.
You will initiate, plan and execute small and large-scale activities on day-to-day tasks to facilitate business collaboration, raise MassChallenge brand awareness and attract the best industry players, opinion leaders, and startups to develop the program. You will work collaboratively with colleagues and external partners in Mexico, Boston and the UK.
You are a 24/7 employee and realize that MassChallenge is not a 9-to-5 job.  Because of our international presence, you will often need to be on phone calls with our other offices, which may take place in the late afternoons, evenings and on weekends.
Most importantly, you have excellent communication, speaking, and writing skills in Spanish and English. You are a great speaker yourself, inspiring people with your knowledge and style. You're a goal-oriented, ambitious, self-motivated, detail-oriented, multidisciplinary skilled, and passionate about the entrepreneurial ecosystem.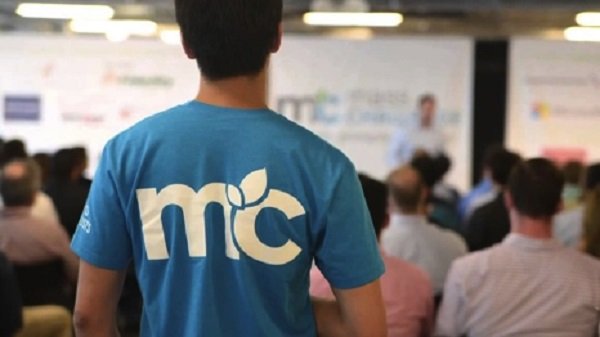 Key Responsibilities of: the Programming Manager

Program Management
Develop the The Accelerator Program curriculum & value proposition
Recommend and contact possible speakers or panelists for The Accelerator Program
Coordinate the travel logistics behind every speaker or panelist during the 3 months of The Accelerator Program.
Provide follow-up to the speakers after their participation to find areas where we could improve.
Provide follow-up with the Startups to find areas where MassChallenge can improve, regarding the curriculum.
Confirm startups participation in the curricular activities before any event.
Mentor Management
Develop with the Director of Programming all aspects related to mentoring and investor introductions to ensure that as the program continues and changes, it continues to deliver excellent mentorship.
Recruit experts from the startup community to join the MassChallenge mentor network.
Manage the process and success of the introductions made to the startups to the investor and mentor's community.
Program Development and Leadership
Give a detailed follow up to the Mentor-Startup relationship and coordinate office hours.
Constant communication with the startups, so we can have week by week feedback regarding mentorship and the Weekly Curriculum.
Alongside the Director of Programming build and suggest improvements to the Accelerator Program.
Coordinate the Mentor's and Startups Office Hours.
Mexico Team Member
Work closely with the Managing Director, the Director of Programming and the rest of the team to ensure alignment on program development and strategy
Ensure collaboration across departments and teams in MassChallenge Mexico, Switzerland, Jerusalem, Boston and UK, to ensure that MassChallenge Mexico's innovation and engagement programs strategically align with the startups in the program and the organizational values
Over time, build a team in a collaborative, team-based environment. In the near-term this would be an individual contributor role. You will work highly independently to run and execute the strategy and service.
High-level of flexibility, it will also involve long days and non-traditional hours.
Desired Skills and Experience (Programming Manager)
4+ years of relevant experience
Bachelor's degree; Advanced degree typical and preferred
Documented strengths in meaningful relationship building, management and growth
In-depth knowledge of the corporate innovation and strategy trends, with the ability to leverage existing relationships in Mexico
Exceptional interpersonal, written and oral communication (fluency in English and Spanish), and customer relationship-building skills, across multiple levels of management.
A consummate networker who is able to move comfortably and credibly in the community. A person who is in the centre of the entrepreneurial universe. Either be or have been a successful entrepreneur and well known in the community.
A professional, hands-on, resourceful style with the ability to work independently and as a team player, to take initiative and manage multiple tasks and projects at a time. Execution oriented
Enjoy working in a fluid, dynamic organization with a minimal amount of direction yet with a willingness to be led, and comfort with situational leadership
Ability to think creatively developing fun, engaging and innovative strategies and ideas.
Extremely organized with a high attention to detail and very strong ability to prioritize and manage time well.
Exemplary skills in Google Apps for work, Microsoft Word, PowerPoint, Outlook, and Excel required
Ability to travel.
How to Apply
Draft a one-page cover letter in which you tell us about yourself by answering the following three questions:
Why Startups:  Tell us why you want to work with startups, and why at MassChallenge in particular.
Why You:  Detail why you are a perfect match for this particular job.
Compensation Requirements: Please tell us your salary expectations (in gross monthly pay in MXN).  We regret that we cannot consider any candidate who does not provide specific salary requirements.
Please be sure that the cover letter is no longer than a single page.
Finally, when you send us your LinkedIn profile, please do NOT cut and paste the URL from your browser's address bar.  Rather, please provide the shorter URL that LinkedIn provides, which includes your name.
Mas información: